FREAK X AVENTURINE

When Function defines the design.

The Freak X is a high-end timepiece that embodies some of the exceptional technical features owned by the Freak Vision.It is a young and modern piece, as well as revolutionary in its way of displaying the time.
FREAK S
A rocket on the wrist
"The Freak is a watch whose revolutionary soul is regularly fired up by new technical challenges. Like the heroes of Homer's Odyssey who visited many unknown lands, we at Ulysse Nardin continue to explore all possible roads offered by science to ensure constant improvement in the precision and functionality of our time-keeping instruments." Patrick Pruniaux, CEO of Ulysse Nardin.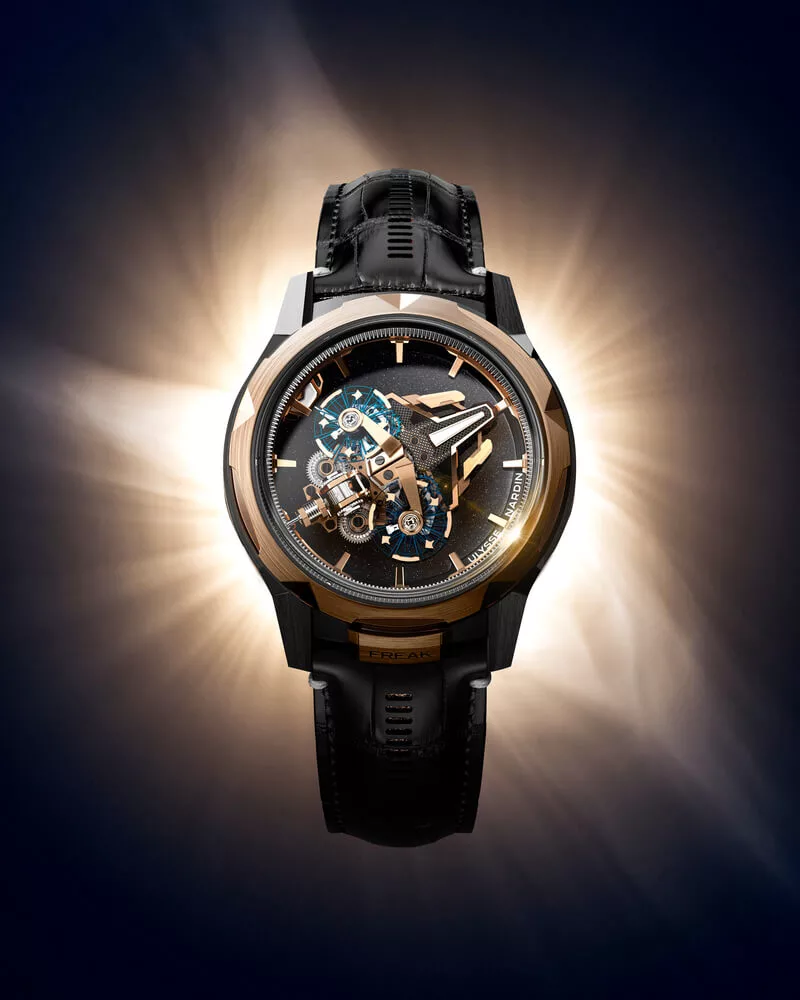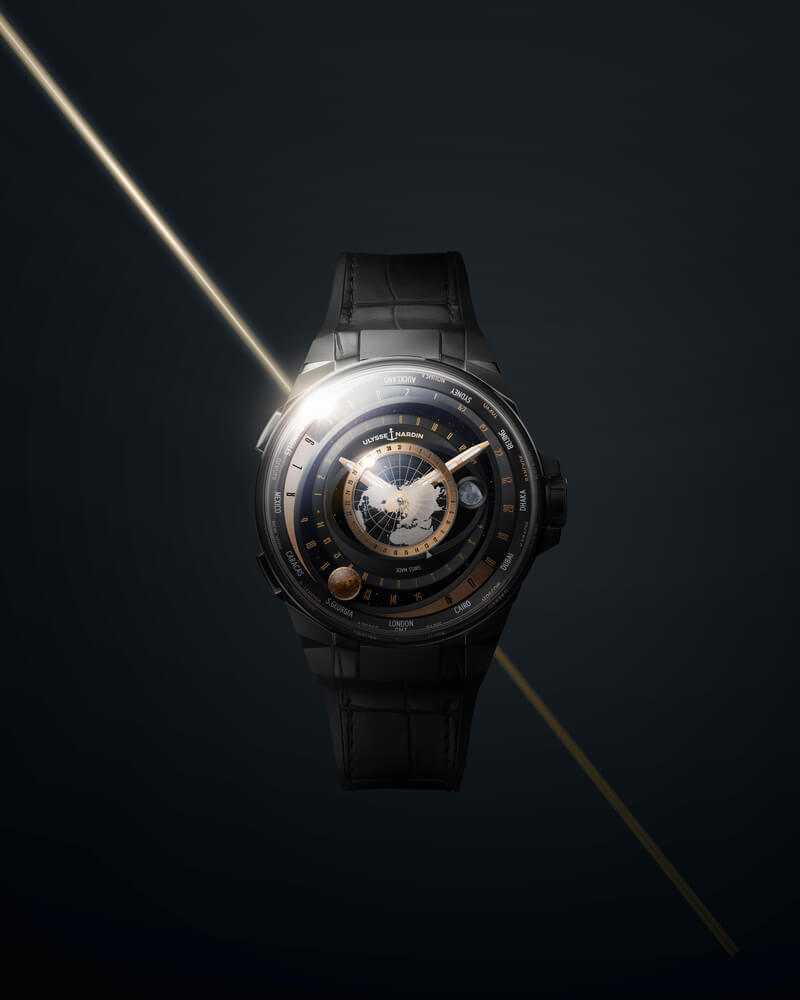 BLAST MOONSTRUCK
Fly me to the Moon !
With this Manufacture Worldtimer housed in the geometrical case of a Blast, Ulysse Nardin offers exceptional aficionados a new celestial odyssey, with reinvented watchmaking mechanics reproducing as faithfully as possible the sun's visible trajectory and the lunar cycles.
From the earth to the sun , from the sun to the moon , from the moon to your hands!
XPLORE our Ulysse Nardin Universe